My Google ad rep explained what Google Ads snippet extensions are and the additional value that they can provide to get the best results from your Pay Per Click advertising. I've worked with several Google reps and nobody ever mentioned these snippet extensions. Naturally I did some research and it turns out that Google ad snippets have been around for a few years in test form.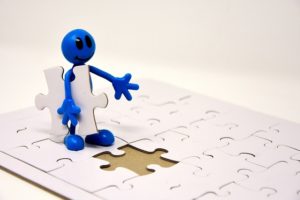 Google used to automatically control the content of the snippet extensions. But now it is a part of the Google Ads user interface. It's quite clever how they work. These snippets show up underneath ad descriptions. Like call out extensions, these snippet extensions are not clickable and have character limitations but are great tools to describe your product or service with your PPC advertising. Setting up snippets is very similar to site extensions with one main difference which is they are designed represent information in your website header.
There are 4 top paid spots on Google, so use of snippet extensions for your PPC campaign will allow you to describe your product or service in more detail for the people. And the text ads to take up more ad space ahead of your competition. I manage a campaign for a high-end watch jewelry business client. With the use of site link extensions, call extensions, call out extensions and now snippet extensions, client results have increased over 20%.
This additional feature is great for providing more information to help the advertiser better explain the product or service they are promoting that you couldn't in the titles and descriptions. I'm sure there are some possible disadvantages like everything. But personally, I think it's a great addition to any quality Pay Per Click advertising. As we use more Google Ads snippet extensions for our campaigns, we'll keep you posted!
Here's an interesting article about Adwords' Structured Snippets: https://www.searchenginepeople.com/blog/15091-adwords-structured-snippets.html.